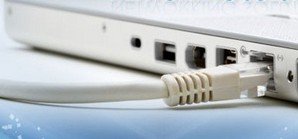 The way business is being done is changing. Organizations are highly dependent on technology to maximize their ability to communicate within the organisation quicker and do the business better. A good Network is the foundation platform for IT success.

We work with each of our clients individually to recognize needs and provide individualized strategy, implementation and IT support that improve their business' technology performance and ensure business continuity
We provide our customers everything for their computer and networking needs. We consult with our customers to design local area and wide area networks for their headquarters and operations centres. We offer Sales and installation services for infrastructure design, networking assessment plus fibre optic and copper cabling..

Our services also include consulting and implementation for back-up and disaster recovery. These are key IT requirements for any business. We advise our customers on the best strategies for redundancy, continuous operations, and off site data storage.
We offer computer networking services for home and business. Does your office need help setting up a Local Area Network (LAN)? Do you want to connect your computers at home? Do you want help setting up a Virtual Private Network (VPN)? Think of Mobritech.

Networking Setup & Support Services


Full Network Installations


Basic & Advanced Network Repairs


Home Installations


Home Office Network Installations


Hubs & Switches


Network APs


Router Configuration


Network Cabling


Wall Jacks / Panelling


Network Security Testing, Firewalls


Virtual Private Networking (VPN)

Advanced Networking
We believe that we would be able to satisfy the most demanding needs of our clients for requirements ranging from Servers to Desktop Computers, Thin Client Computers, Workstations, Mini PCs and Peripherals Namely Printers, Scanners, Plotters, Storage Devices, Backup Devices, Modems, LAN cards, Video Conferencing Kits and UPS, Inverters and Batteries.
Our strength over the years has been in providing all types of Networking solutions which has been further enhanced by virtue of being the Premier Certified Partner for CISCO. The broad range of CISCO LAN solutions provides performance, scalability, manageability and integration for more bandwidth and ports. Apart from CISCO products, the other networking products that we incorporate in our networking solutions are top of the line products from Ubiquiti, D-Link, 3Com, Peplink etc.

Mobritech Limited also offer solutions for Wi-Fi, that cut costs, improve operational efficiencies, share data across multiple systems, include building industrial automation systems and enterprise IT management systems with backend applications. Our portfolio includes one of the most comprehensive Wi-Fi and Mesh Solutions available in the industry today.
We also integrate 3G/4G LTE Mobile technologies by the use of MIFI devices which can power up for more than 8hours and the same device can be used to charge Mobile devices accessing internet.

The Networking solutions that we offer could broadly classified as under:

• Designing & Implementation of LAN (Structured/Semi-Structured/Normal) and WAN needs to suit every requirement like Cat5/6 and Fibre Optic cabling.
• Network Auditing involves assessment of current setup & suggestion for optimum utilization of network resources.
• Site Planning using operation research techniques & scheduling cable laying.
• Network Management.
• Network Security Planning & Implementation.
• Structured Cabling.
• Training to IT administrators.

Excellent IT support service levels! At present, 95% of technical issues are resolved by our IT Support Specialists either by phone, remotely by Web Support or on site the same day.

We specialise in installtion of : Patch panels, Work area outlets, Keystone jacks,Modular plugs, Cross connection, Fiber optics, Wiring ducts and trunking, Wire mesh cable trays and combirack system, Patch cords, Cables, Installation accessories, Tools, Racks and cabinets, Access floor, Power distribution units, Cable managers.