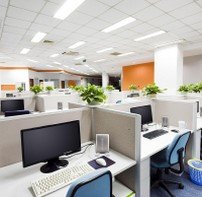 At Mobritech we always offer you unbelievable but true and working solutions:
Share 1 PC with multiple users, Software sharing!

Completely share for free WINDOWS server operating systems, and installation of various software, operating systems without authorization again, fully licensed, greatly saves the second software cost.
Enjoy 100% of PC's experience at 1/3 the cost.
*Is it troublesome to update applications for each Computers?
*Want to reduce OS license administrative costs for each user?
*Security problems due to intellectual properties spread to different Computers?
*Want to minimize electricity bill and TCO ?
*Is it hard to carry your server during business trip ?
*Are you fed up with the noisy computers?

Any troublesomeness,wasteful costs and security problems all resolved with SHAREVDI thin client X5.
Staying upto date with hardware and technology is a challenge for any organization and especially for small and medium sized businesses whose IT budget and staff are often highly constrained.
Traditional computing with desktop PCs are complex, expensive and also requires several costly software components.
For small and medium sized businesses, budgets are tight to cover both hardware and software, managing IT services can prove to be a daunting task.

The SHAREVDI thin client creates a strong technological backbone that allows these businesses to avoid the common problem of growing at a rate that is too fast for their infrastructure to handle.

Solution for Education Institutions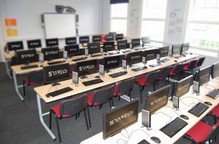 Problem Tackling
Nowadays, school computer rooms management are more on the typical list of IT headaches,every new computer lab comes with very high implementation costs. The schools desktop PCs have an average life of 2 - 3 years, and maintenance costs for the school are always rising. Besides ,high costs of purchasing and acquiring new hardware, high costs of bandwidth, and high electricity charge are incurred too.

The Solution

Utilizing Sharevdi Linux thin client X5, schools are able to solve key-issues with added significant value. The thin clients are cooled without fans which reduces power consumption, allows silent operation, and dissipates less heat. Sharevdi X5 supports all operating system such as windows 7/8 or linux host. Once the host system is upgraded,all thin client X5 users would be updated synchronously.In this way,users could not only save the effort but also the overall cost of upgrading. Providing a modern and rich PC's experience for virtual desktop & application access devices, and have a life of 5 - 10 years, which is significantly longer than the average desktop PC.

Working Mode
Suppose there is a 30-students in a computer classroom, in comparison with the old solution that every classroom needs 30 desktop pcs ,The Thin Client PC will enable your school to only need one high configuration server and 30pcs thin client X5 to implement the school computer installation.
The thin client working mode, consists of three parts: server,thin client X5 and network. Most of the software and data all pre-saved on the server,after connecting with the monitor,mouse,keyboard,lan port,all the thin client X5 could connect with the server easily via RDP protocol 8.0.
In this way,the students can easily share the sources on the host.


Benefits:
Utilizing this thin client solution allows new classrooms to be deployed with reduced cost and time. Support and software maintenance operations become streamlined, as everything is installed on servers, not individually on over 30 desktop PC's. Schools will therefore spend less time and money supporting each machine, cutting overall energy costs and allowing IT managers to focus on creating a better technology environment for students.
Below are key benefits:
1.Reduces the traditional PC purchase cost by replacing with lower costs thin client X5. Uses only 5 watts on working and generate much less heat thus saving more than 90% of energy that takes for PCs .
2.Manages one virtual desktop OS for up to 100 end users, thereby reducing the number of operating systems to maintain by up to 97%.
3.With a simple login, students are quicker to access their desktops, saving time for class from lengthy system starts.
4. Longer desktop refresh cycles from obsolescence-free thin clients and better IT leverage with a single host upgrade.
5.Produces less e-waste & noise for a quiet learning environment and with minimal size to save valuable space in classrooms and labs.
6.Supports USB printer,USB disk,USB scanner etc,X5 ensures a convenient and smart Internet experience.